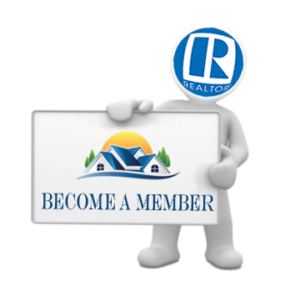 If you are a new licensee, looking for information on how to become a REALTOR® member of the Tri-City Association of REALTORS®, we recommend you click the following link for details. This document will guide you, step-by-step, through the typical sign-up process for most new agents. If you have questions about other types of membership (i.e. MLS-Only, Affiliate, etc.) and the sign-up process, please give our office a call (509-783-2184). We are happy to assist you.
CLICK HERE to view the Become a REALTOR® Step Guide
---
Applications are downloadable in PDF format…


TCAR REALTOR® Membership Application* – (for most new real estate licensees and TCAR appraisers desiring full access to the MLS – call TCAR for details)
*New REALTOR® member application fee is $250. For agents who are re-activating their REALTOR® membership with TCAR (within 12 months of their prior date of inactivation from TCAR), the $250 is waived. Any re-application made after 12 months have expired must pay the $250 application fee. Annual dues are pro-rated based on the license sign-on date. Please be advised that other variables may affect pricing and/or membership requirements and these policies are subject to change without notice. Please contact the Association office for more information.
---

TCAR Affiliate Membership Application – (intended for those desiring non-REALTOR® affiliation with TCAR – see application for details or call for more information)
---
New Office Application for Participation in the PACMLS as "Primary" Member of TCAR
(Use this application to set up a new REALTOR® office as a "Primary" Member of TCAR. This includes REALTOR® Appraiser offices seeking primary membership with TCAR.)
New Office Application for MLS-Only Subscriber Access
(Use this application if you are a "primary" member of another REALTOR® Association, and your office wants to join the PACMLS to access listings. This includes Appraiser offices who hold "primary" REALTOR® membership with another Association.)
---
Paragon MLS Access Form*
*This form allows Secretaries, Assistants, MLS-Only subscribers, and Appraisers to access Paragon.  Requires Designated Broker authorization and a monthly fee, billed to the office.  Association staff will direct you when to use this form.  Note: Appraisers must have REALTOR® membership to access MLS.  For questions, please contact the Association's member services manager.
Please contact the Association for details about all membership requirements.